If You Sell It, They Will Come: Farm From "Field Of Dreams" For Sale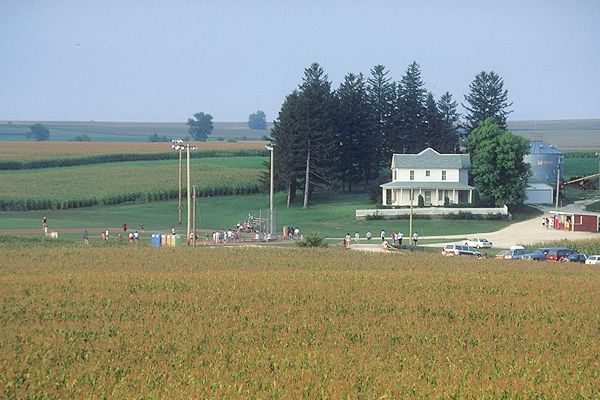 Jonathan Daniel/Getty Images
The Dyersville, Iowa farm where Field Of Dreams was filmed has been put on the market.  According to the Des Moines Register, Don and Becky Lansing are asking for $5.4 million for the 193-acre farm that includes the field and surrounding farmland plus the house used in the movie, two souvenir stands and six other farm buildings.
Don Lansing has had the farm in his family for over a century. We love the land and the field, but it is time for us to head to the locker room," said Becky told the paper. She added "we are getting up there in years and it is time to think about retirement."
Field Of Dreams is a 1989 masterpiece, starring Kevin Costner, James Earl Jones and Ray Liotta as Shoeless Joe Jackson.  In the film, Costner's character builds a ballpark out of a corn field because a voice says: "If you build it, he will come." Some would call it the best sports movie of all-time.
Dreams was based on the book "Shoeless Joe" by W.P. Kinsella. The site has been a popular tourist destination ever sinc, with the family maintaining the baseball diamond built by Universal Studios.