Tiger Woods Interviews: On ESPN And The Golf Channel Today at 4:30PT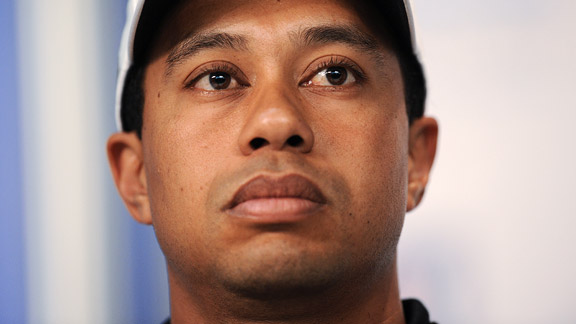 Word is that there will be two separate Tiger Woods interviews today, running at the same time. ESPN's Tom Rinaldi interviewed the golfer this morning and it is said that no questions were off limits.
Here's a snippet from ESPN:
Tiger Woods took questions from reporters for the first time in four months Sunday, saying "I've done some pretty bad things in my life" and that he doesn't know what kind of reception he'll get when he returns to competitive golf at The Masters.
"I'm a little nervous about that to be honest with you," Woods told ESPN's Tom Rinaldi, who asked him what he expects when he returns to golf on April 8 following an auto accident which led to an indefinite leave from professional golf and an admission of multiple affairs. "It would be nice to hear a couple claps here and there."